Who We Are
We are a non profit social club that has been in operation since 1977.
We all share the same passion for 4 wheel driving, and we cater for all ages and driving capabilities.
The Club's newsletter is distributed monthly, usually by email to all members.
This contains the minutes of the last meeting, upcoming events, trips, reports, committee contact details etc.
Chewing the fat
Some of the original foundering members still play an active role in the club today, and with every member contributing to the club with their own experience in many different fields, it is a great club.
Driver Awareness Day
We try to run a couple of trips a month which are led by volunteer club members with varying trip gradings to suit all drivers.
Stretching its legs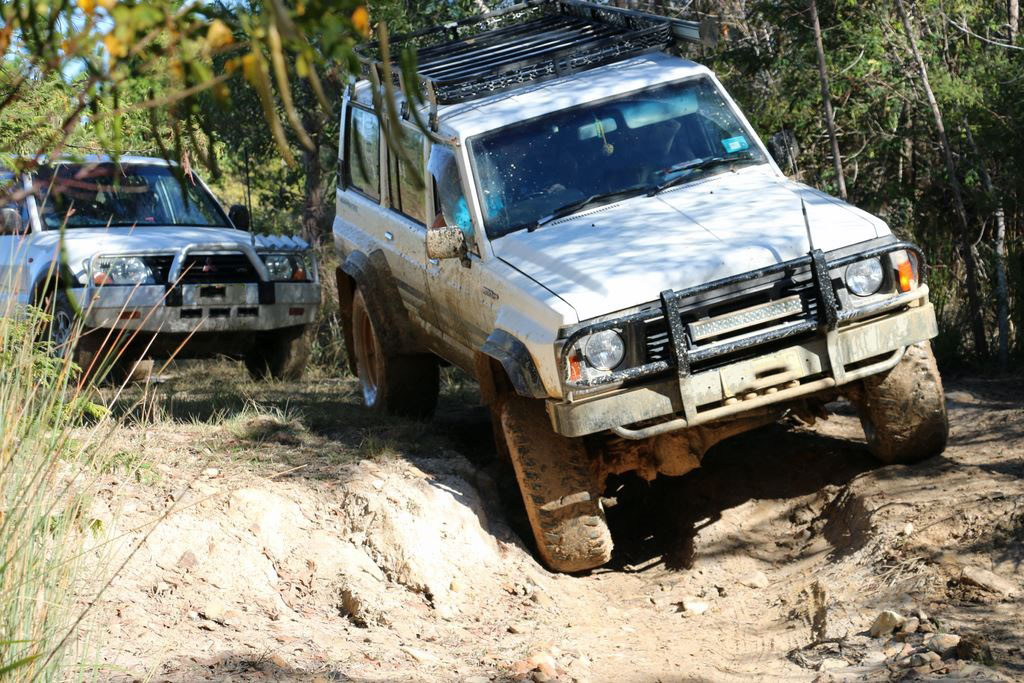 The Social Committee endeavour to hold numerous social events every year including the Club Christmas party which is family orientated.
Testing our Skills
The club has also run longer excursions such as trips to Cape York, Victorian High Country and Simpson Desert to name a few.
View from a track
We pride ourselves in raising money and donating it to charities, such as the Hospital in Coffs, Westpac Rescue Helicopter Service and The Royal Flying Doctor Service, etc.
Heading out of camp
We operate as a non profit organisation purely for the enjoyment of our members.
Finding a Treasure

What we do
• Day & Overnight trips.

• Short, Medium and Longer touring trips.

• All trips are graded (1 easy to 5 extremely challenging)

• Social outings.

• Special events.

• Historic 4WD outings.

• Meetings once a month.

• Driver awareness education.

• Liaise with the National Parks and other parties on behalf of the members.



Joining the club
Annual fees are $60.00 per family which includes
a compulsory Driver Awareness Education day for all new members.

This takes about half a day, and includes teachings on
the safe use of 4WD's and recovery techniques.
All participants learn a load of practical and useful information,
with an emphasis on reinforcing their safety based four wheel driving knowledge.



Or...
Turn up at one of our meetings at 7:30pm,
downstairs at the Coffs Yacht Club,
on the third Wednesday of each month.
Back to Top